Your browser is outdated!
To ensure you have the best experience and security possible, update your browser. Update now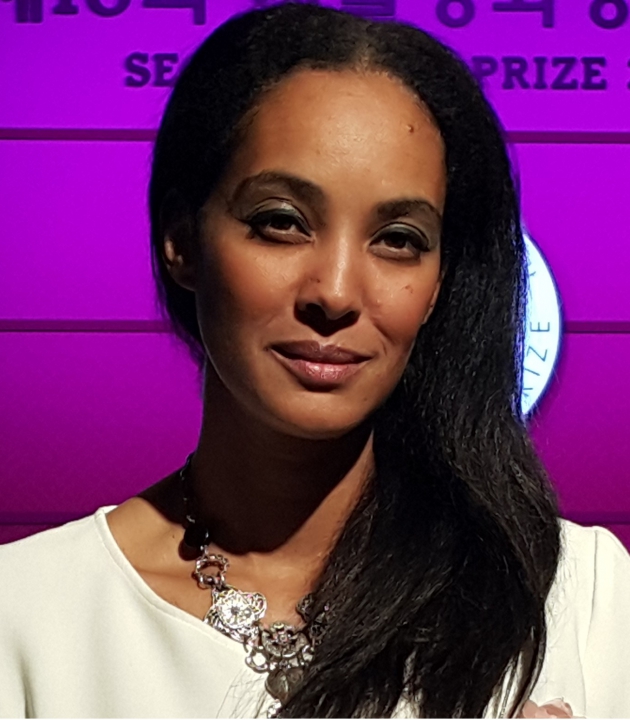 Infos
Situation professionnelle
Présentation
Niagalé Bagayoko is a political scientist. She has done extensive field research on security systems in African Francophone countries, Western security policies (France, United States, European Union) in Africa and African conflict-management mechanisms, focusing on the interface between security and development. She has taught at the Institut d'Etudes Politiques (Science Po) in Paris. From 2010 to 2015, she managed the "peacekeeping and peacebuilding programme" at the International Organisation of La Francophonie (OIF). She is now the Chair of the African Security Sector Network (ASSN) .
Security Sector Reform,
Security, Defence
Security policies in Africa
West and Central Africa
Peacekeeping

Organisation Internationale de la Francophonie (OIF)
2010 à 2015
Missions effectuées
Assistance to the Delegate for Peace, Human Rights and Democracy on all issues related to peacekeeping, peacebuilding and security sector reform;
Coordination of the OIF advocacy strategy to mobilize OIF member-states around participation to United Nations peacekeeping operations;
Development of the OIF doctrine on SSR which focuses on supporting democratic governance of security systems (2010);
Design and implementation of the OIF's SSR training activities in francophone countries;
Setting up of the OIF's SSR roster (2011-2013);
Drafting of the OIF Strategy to support the fight against terrorism and criminality in the Sahel (2012);
Conception and supervision of the OIF website meant to promote francophone expertise and training resources to support peace operations (www.reffop.francophonie.org) (2013-2015);
Political information mission in Burundi (June 2015)
Field technical assessment of the security sector in Mali (2013);
Support to francophone peacekeeping training centres (in Roumania; Cambodia, Mali, Canada, Senegal, Benin, Cameroun, Gabon) (2010-2015);
Collaboration with the United Nations Department of Peacekeeping Operations, including the SSR Unit and the Police Division to promote Francophone experts in United Nations police missions (2012-2015);
Field technical assessment of the security sector in the Central African Republic - CAR (2010-2011);
Field technical assessment of the security sector in Bissau Guinea, jointly with the Community of Portuguese Speaking Countries – CPLP (2010);
- Organization of workshops and training on SSR-related matters: medias training (Central African Republic in 2011; Côte d'Ivoire in 2012); Parliamentary oversight and control (Mali, Burkina Faso, Benin; DRC in 2010) ;
Organisation of workshops (in Togo, Cameroun, Benin) to generate, extend and disseminate the knowledge about the characteristics and functioning of security systems in Francophone Africa (2010 to 2013);
Organisation of a cycle of international conferences to promote francophone contribution to peacekeeping operations (2012-2013);
Support to SSR National Committees in CAR, in Mali and in Guinea (2011-2015);
Advocacy to promote the African Union SSR framework in Francophone African countries (2014)°;
Partnership with the African Union (AU) to adapt in French the African Senior Leader Management Course (2013).
Support to the « Privatisation of Security » and to the « Ombudsmen's' oversight on armed and security forces » programmes of the Geneva Centre for the Democratic Control on Armed Forces (DCAF) (2013 - 2015);
co-edition (with the ASSN and the UNREC) of the book "La réforme des systèmes de sécurité et de justice en Afrique francophone »(2010).